Mid Market, Sales, Customer Support, Onboarding
Gynger
Optimizing sales pipeline by shortening it by 20% through BANT coaching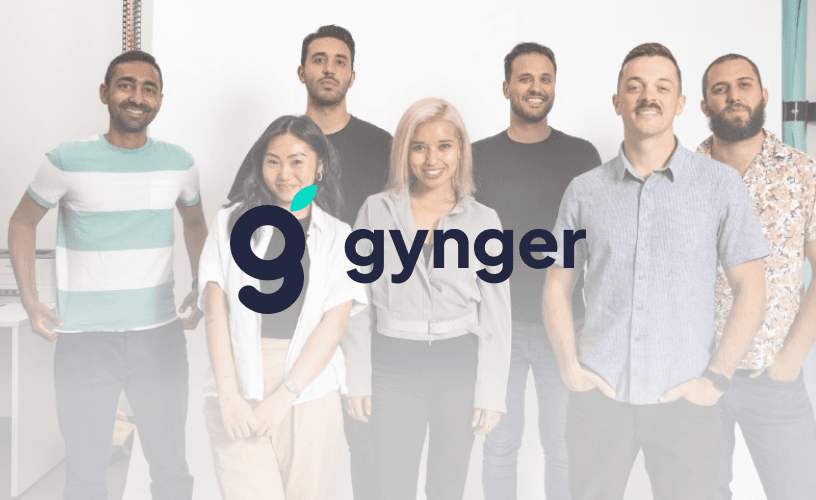 Headquarters
New York, New York, United States
Industry
Financial Service, Sales
Get your account today
The company
Gynger is an innovative software and infrastructure financing platform enabling businesses to procure essential growth tools with unparalleled flexibility. It offers swift underwriting, granting instant capital access, facilitating vendor payments, and providing a software contract management experience through a dashboard.
The challenge
Gynger is a fast growing company with 1-2 people per month and needed a more efficient way to onboard and ramp up new employees. They were determined to enhance their sales process by shortening the sales cycle and ensuring consistent, high-quality interactions with potential clients. They aimed to identify bottlenecks, improve conversion rates, and equip their sales team with practical strategies to qualify leads more efficiently.
The outcome
Spiky helps the sales team of Gynger by giving them meeting-type feedback and coaching, including BANT sales methodology. These insights from the customer meetings give Gynger a brand new understatement to their customers, shorten their sales cycle by 20%, and decrease the onboarding time of new sales team members by 30%.
In the dynamic landscape of business evolution, Gynger stood resolute in its pursuit of refining the core of its operations – the sales process. Driven by a commitment to drive efficiency, the company set forth on a mission to streamline its sales pipeline, aiming to create a formidable synthesis of speed and quality. The challenge was multi-faceted: to expedite the sales journey and ensure unwavering excellence in each interaction with potential clients. With steadfast determination, Gynger set out to uncover and eliminate bottlenecks, expedite onboarding of new sales team members, and empower its sales team with a potent arsenal of strategies to catalyze a more efficient qualification of leads.
Gynger's pursuit of enhanced sales efficacy found a powerful ally in Spiky, a vanguard in AI-powered sales enablement solutions. The collaboration between the two entities introduced a paradigm shift in Gynger's sales approach. Spiky's novel methodology is at the heart of this transformation – a potent amalgamation of meeting-type feedback and coaching enriched by the renowned BANT sales methodology.
BANT sales methodology is an acronym that stands for Budget, Authority, Need, and Timeline. It's a framework that salespeople and organizations use to qualify leads and prioritize their efforts in the sales process.
The Spiky platform provides completed and growth potential topics of sales reps for their meetings with feedback and coaching steps with a BANT methodology. The completed steps include the importance of the step and meeting intervals to rewatch and help them spread around the company. The growth potential pars have the example questions a sales rep could ask their potential customers.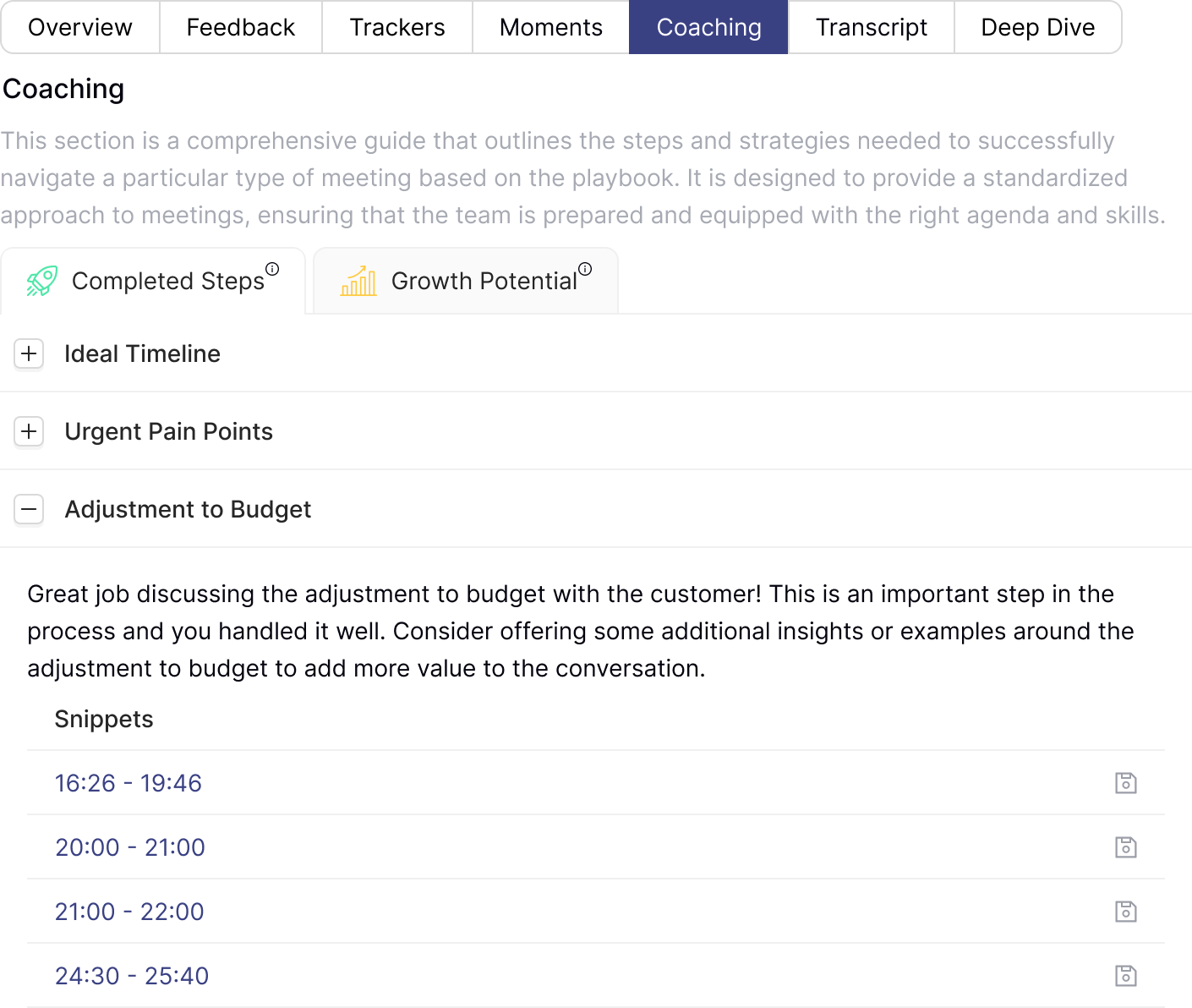 The transformative collaboration with Spiky bore fruit in remarkable outcomes reverberating through Gynger's operations. The infusion of BANT coaching orchestrated a significant acceleration of sales velocity – a substantial 20% shortening to closure. This expeditious acceleration translated into quicker lead qualification and hastened deal closures, fundamentally altering the cadence of business growth.
Furthermore, the accelerated onboarding process played a pivotal role in our growth trajectory. By swiftly integrating new team members, we empowered account executives to achieve their targets more expeditiously, consequently driving remarkable top-line expansion. This was particularly evident in Gynger's conversion rates, which saw a remarkable upswing of 30% in closed deals. The adept application of the BANT coaching methodology not only contributed to this impressive surge but also fortified the sales team's ability to strategically captivate potential clients. This strategic approach significantly heightened the effectiveness of the entire conversion process.
Beyond numbers, the transformation was palpable in the qualitative realm. Client interactions assumed a new dimension of authenticity and precision, anchored in a profound understanding of client needs and pain points. This resonated in heightened customer satisfaction and the cultivation of enduring relationships that extended beyond transactions.
Utilizing Spiky has been an absolute game changer for Gynger. As the head of Go to Market, I run three distinct teams tied to revenue and I needed a tool that could accelerate our growth. Spiky has not only enabled my revenue teams to ramp up at lightning speed, but it's also dramatically accelerated our sales velocity by removing many operational tasks that previously took time away from selling but also by providing my teams with a seamless tool to guide and improve their calls with clients.

Drew Olsen, Head of GTM, Gynger
Ready to get elevated?
Embark on your meeting optimization journey with Spiky today. Sign-up to empower your connections.
Try it for free