Accelerate meeting
analysis with

calendar integration
Integrate your calendar to automatically sync with your scheduled meetings. With calendar integration, you can rest assured that no meeting insight will be missed, enabling you to optimize productivity and enhance collaboration.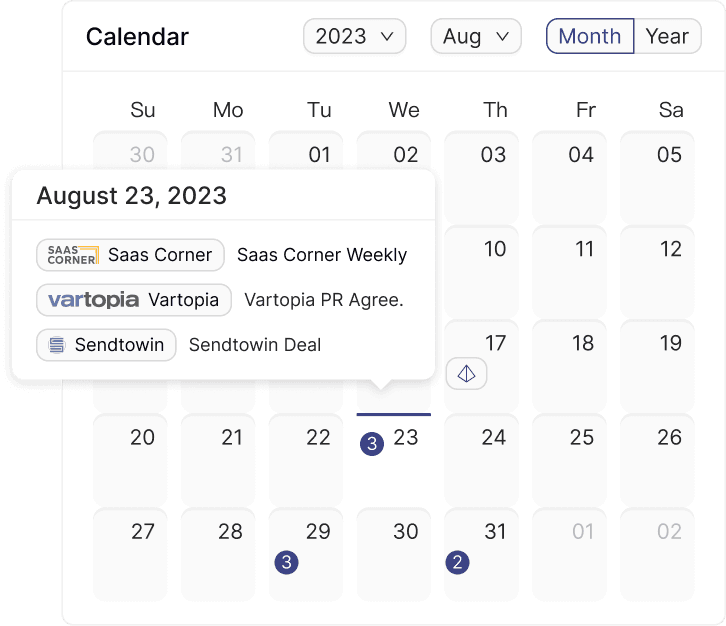 How do calendar integration work?
Once calendar integrated, Spiky Scribe joins and records your scheduled meetings directly from your calendar and gives insights in no time.
Outlook Calendar integration
Outlook Calendar is a personal information management application that allows users to schedule and manage appointments, meetings, and events.
Google Calendar integration
Google Calendar is an online calendar service that allows users to create, manage, and share events and appointments with others.
Customize calendar settings
Flexible calendar settings allows you to easily select the criteria for the Spiky scribe to join meetings, tailoring it to your specific needs and requirements.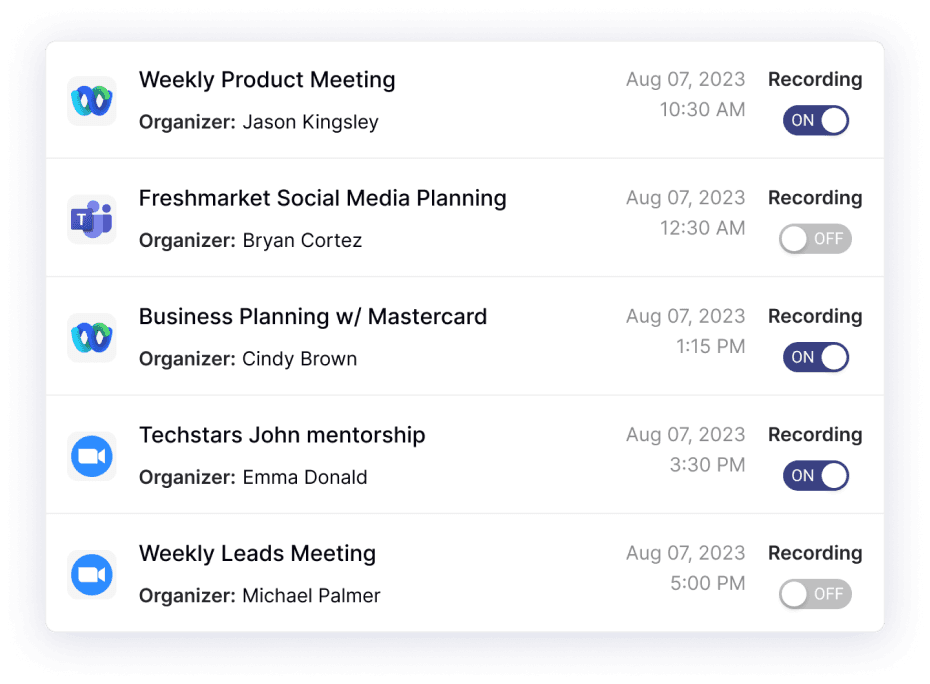 Fine-tuned control
Beyond the general attendance settings of the Spiky Scribe bot, users can make individual adjustments for each meeting. This means that you have the flexibility to close recording for specific meetings according to your preferences before each session.
Bridge the gap
In situations where you find yourself unable to participate in a meeting listed on your calendar, the Spiky scribe bot takes your place and joins the meeting on your behalf.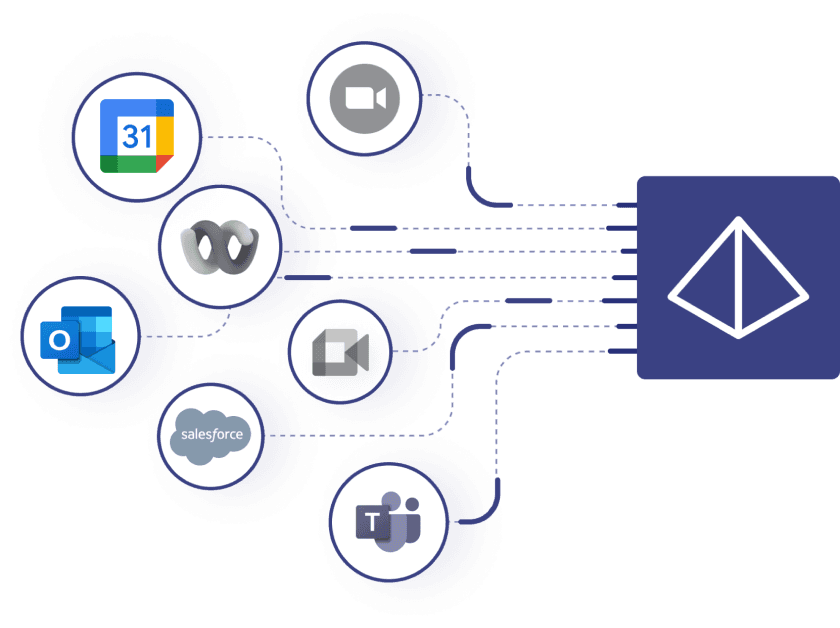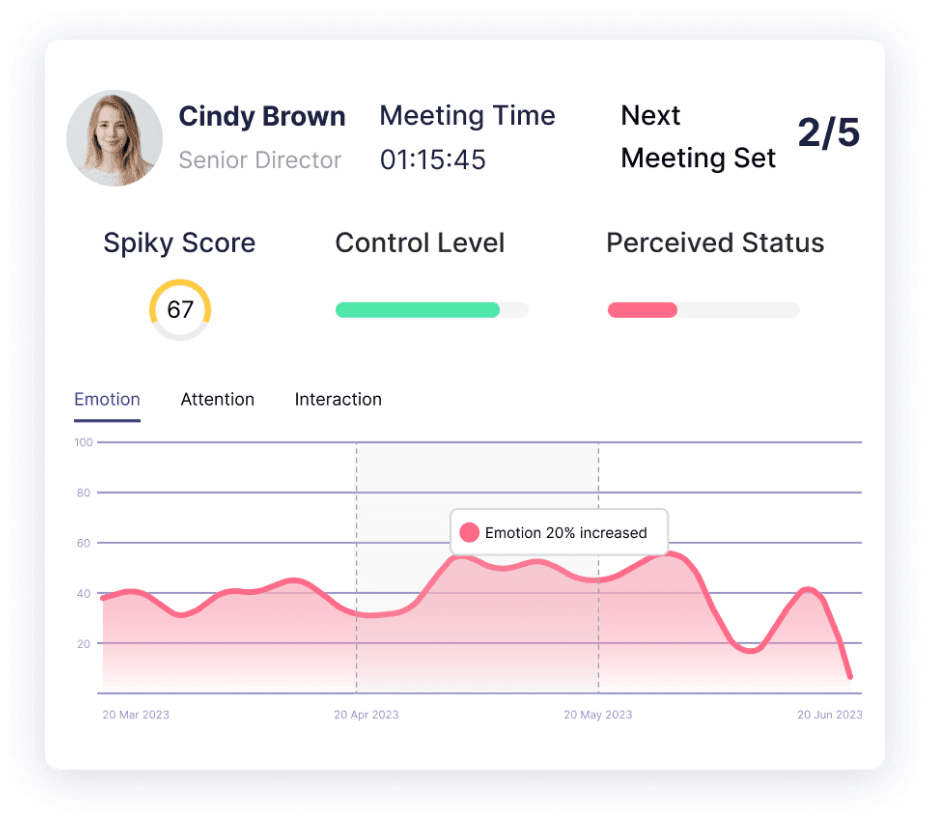 Accurate participant analysis
Calendar integration is a pivotal aspect that ensures the accurate gathering of data about participants during meetings with Spiky Scribe. Unlike manual uploads, the integration facilitates precise speaker intervals and clustering of unique identifiers, enhancing the overall quality of the data collected.
My favorite feature of the Spiky platform is the detailed transcription it provides. The ability to capture all communication during an online meeting allows me to focus on the interaction rather than taking notes. The sentiment analysis is constructive in determining critical moments in meetings.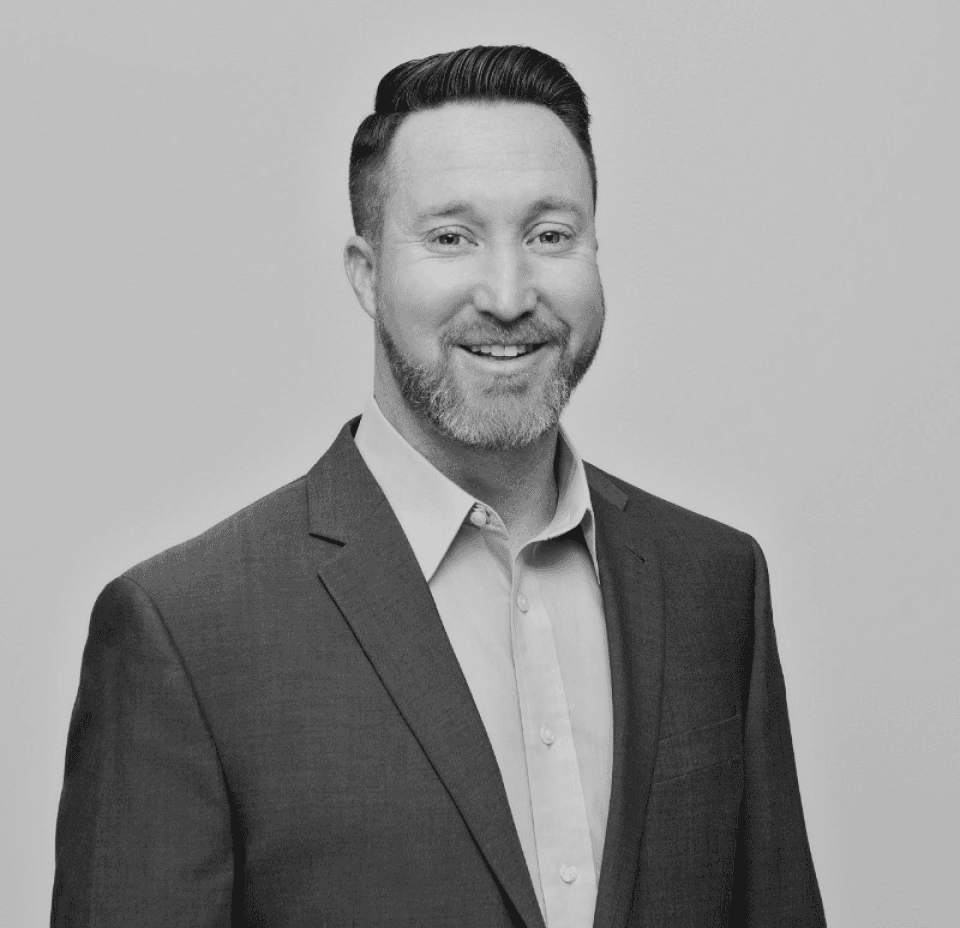 Jacob Cheatham
Chief Strategy Officer - Venom Strategies
Spiky makes it easy to coach the reps and ensure they correctly pitch our products. It is a valuable tool for improving our conversion rates throughout the funnel by more quickly qualifying leads. It has several handy features like a summary of the following steps and easy-to-understand analytics on performance.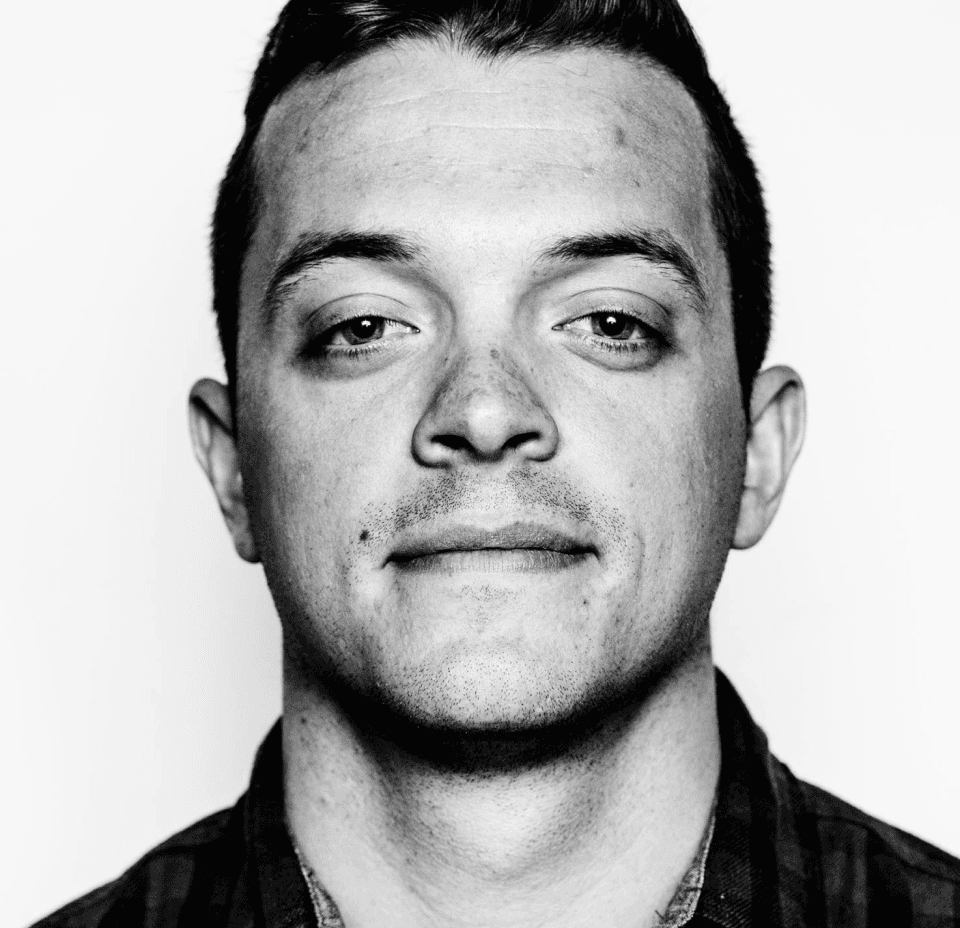 Drew Olsen
Head of GTM - Gynger.io
The insights provided by Spiky are game-changing for Salesforce. The insights delivered hold power to enable and empower sales executives to empathize more with their customers, thereby understanding their value proposition and needs more deeply. This will ultimately lead to more sales conversions if used correctly.

Teijas Ky
Head of Business Development and Strategic Partnership - Wakelet
Ready to get elevated?
Embark on your meeting optimization journey with Spiky today. Sign-up to empower your connections.
Try it for free