Spiky for

sales coaching
Eliminate unnecessary friction and focus on leveraging objective data to drive improvements. Harness the power of proven expert techniques and automated asynchronous feedback generation.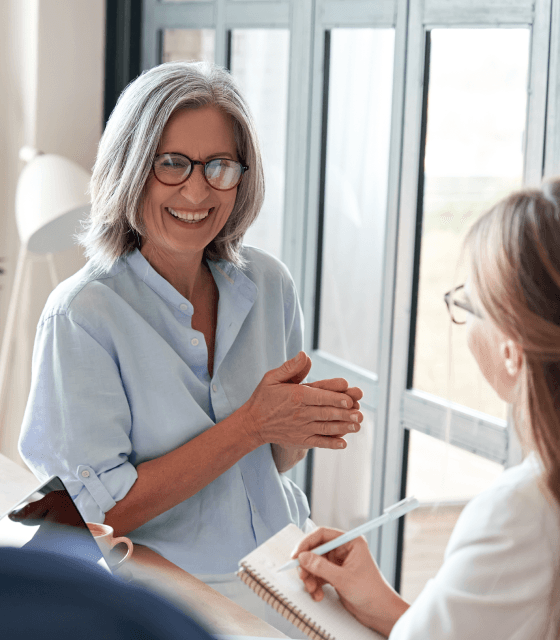 Trusted by 50+ industry leading companies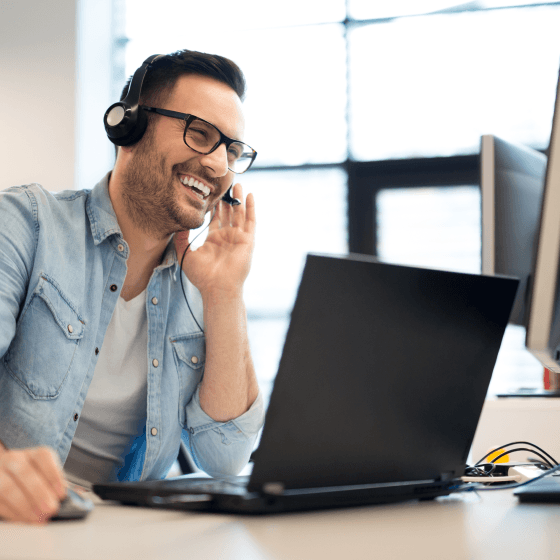 Transform your sales moves from subjective to objective
Use data-driven insights and analytics to optimize your sales strategies. Embrace objectivity, leave behind guesswork, and enhance your sales approach for maximum effectiveness.
Explore the Product
3 benefits of Spiky coaching for more revenue
Cultivate a data-driven coaching culture. Spiky's coaching recipe leverages data for impactful sessions. Access valuable insights from team interactions and individual performance through advanced EQ and context-driven intelligence.
Manager - team trends
Recognize the individuality of each team member. Cultivate managers that comprehend diverse techniques and behaviors, whether in the context of learning or selling. Attain complete visibility into your team and grasp areas for improvement.
No more barriers for training or guesswork
Bid farewell to time constraints, insufficient data, and inadequate training that may have impeded your progress in the past. Embrace unique and personalized asynchronous self-coaching and training tailored to each meeting type.
Personalized development with continuous improving
Foster a culture of continuous improvement within the sales team, directly impacting revenue growth. By regularly analyzing sales interactions, customer feedback, and performance metrics, identify patterns, trends, and best practices that drive success.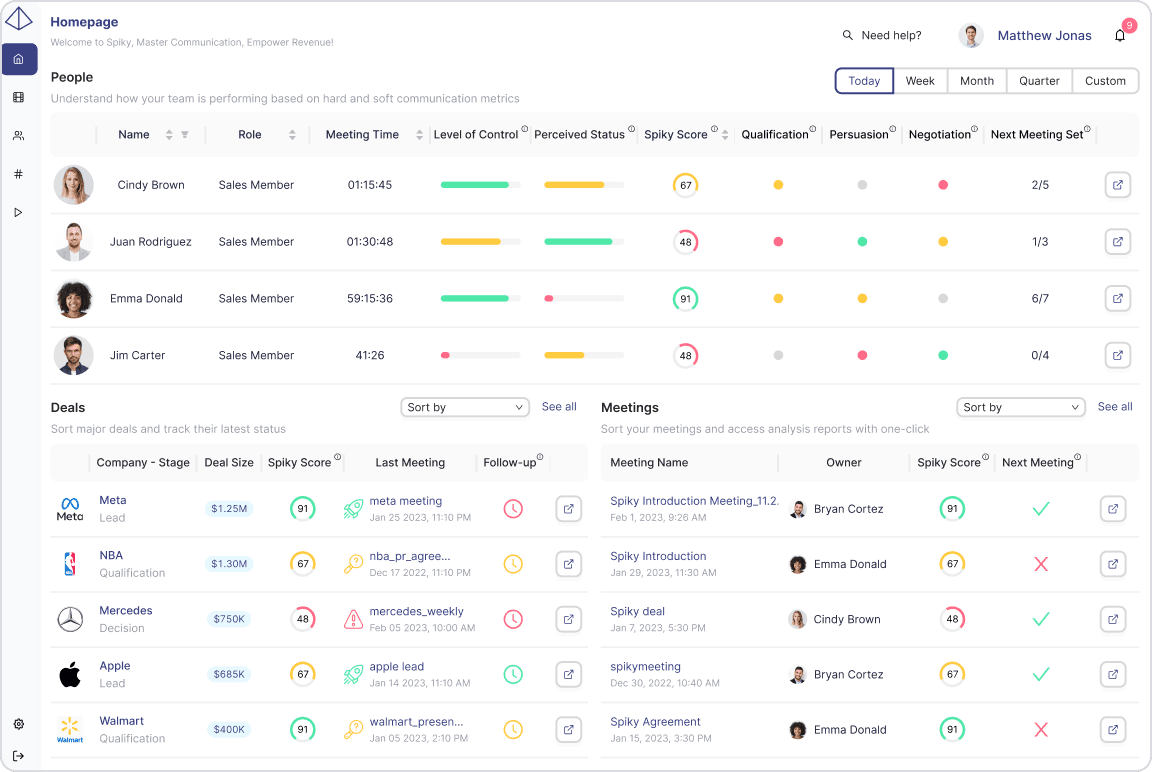 My favorite feature of the Spiky platform is the detailed transcription it provides. The ability to capture all communication during an online meeting allows me to focus on the interaction rather than taking notes. The sentiment analysis is constructive in determining critical moments in meetings.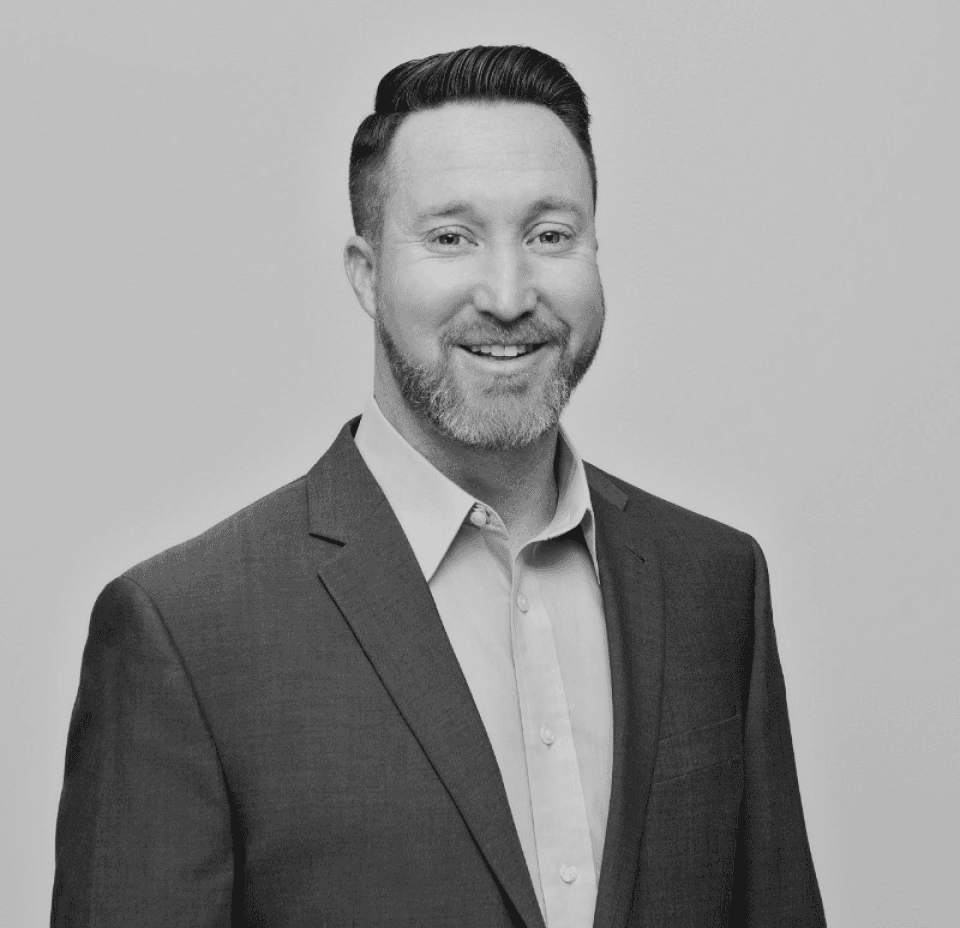 Jacob Cheatham
Chief Strategy Officer - Venom Strategies
Spiky makes it easy to coach the reps and ensure they correctly pitch our products. It is a valuable tool for improving our conversion rates throughout the funnel by more quickly qualifying leads. It has several handy features like a summary of the following steps and easy-to-understand analytics on performance.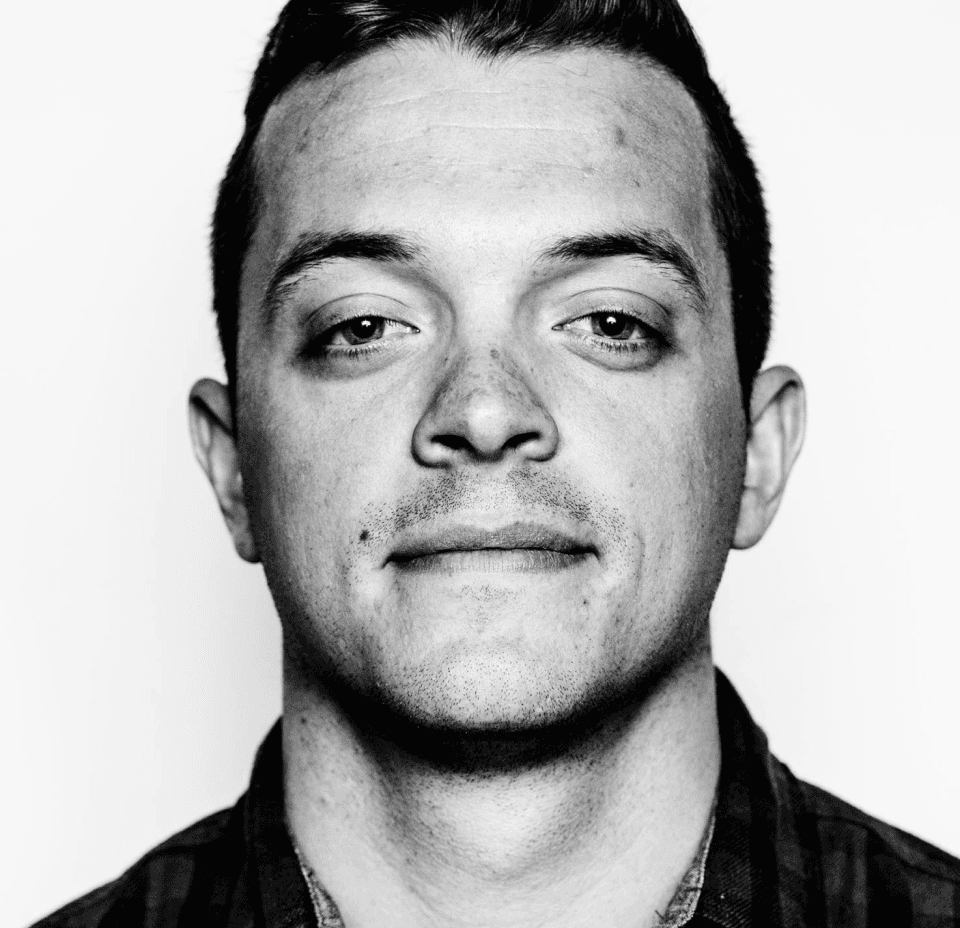 Drew Olsen
Head of GTM - Gynger.io
The insights provided by Spiky are game-changing for Salesforce. The insights delivered hold power to enable and empower sales executives to empathize more with their customers, thereby understanding their value proposition and needs more deeply. This will ultimately lead to more sales conversions if used correctly.

Teijas Ky
Head of Business Development and Strategic Partnership - Wakelet
Ready to get elevated?
Embark on your meeting optimization journey with Spiky today. Sign-up to empower your connections.
Try it for free