Your gateway to
comprehensive data:

Company 360 Panel
Discover an innovative solution for streamlined data management, providing a centralized view of your business, eliminating information overload from multiple sources.
How does Company 360 Panel works?
An all-encompassing solution harnessing the potential of your data, empowering you to visualize vital metrics, monitor progress, and discern trends seamlessly. Whether you're overseeing sales deals, assessing team performance, or analyzing meeting insights, our innovative system seamlessly integrates these pivotal pieces of information into a unified platform.
Optimize your daily flow
Gain swift insights into your daily workflow by accessing individualized per-person insights of your team members along with high-level auxiliary metrics for deal insights.

Through an evaluation encompassing five distinct perspectives - Level of Control, Perceived Status, Spiky Score, Question Ratio, and Filler & Hedging Word Usage - attain a holistic comprehension of individual profiles for both your team and yourself.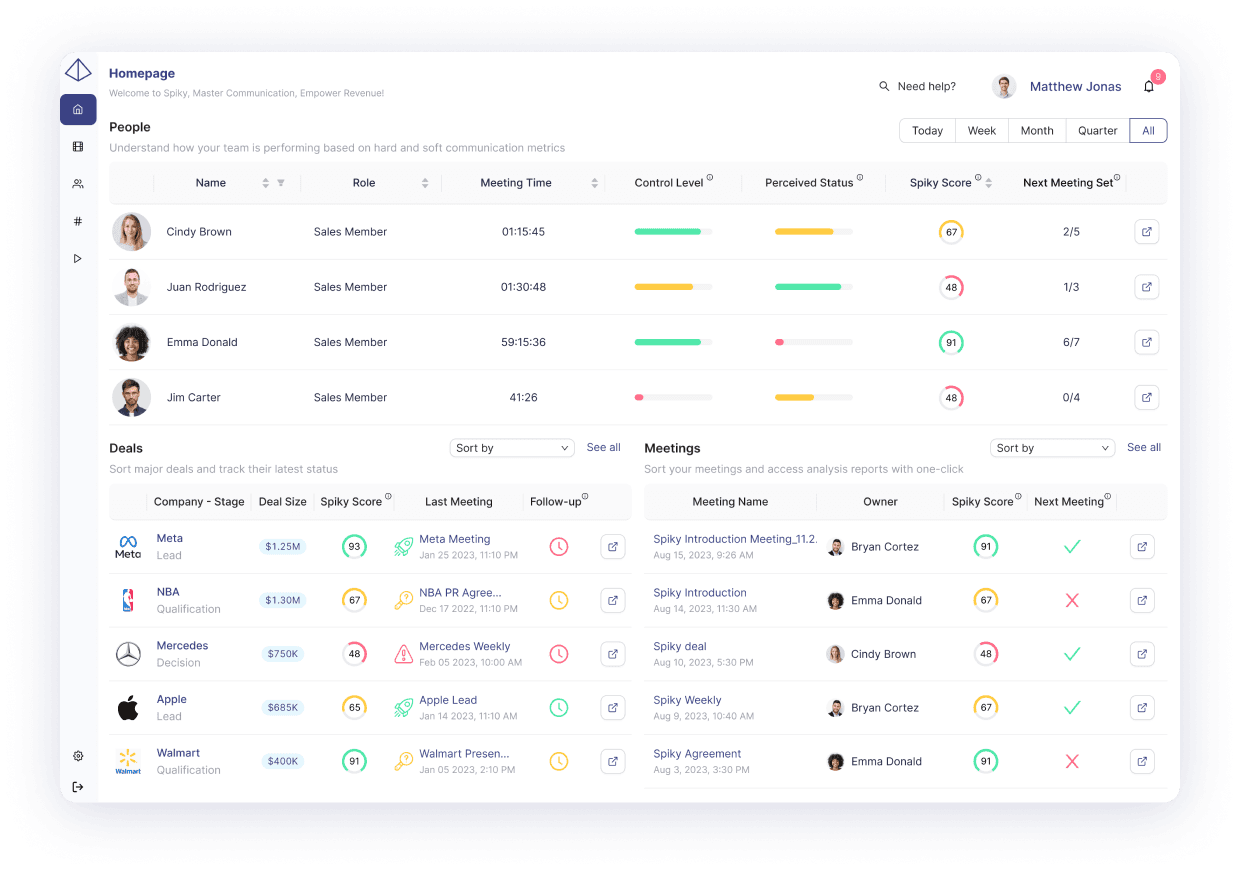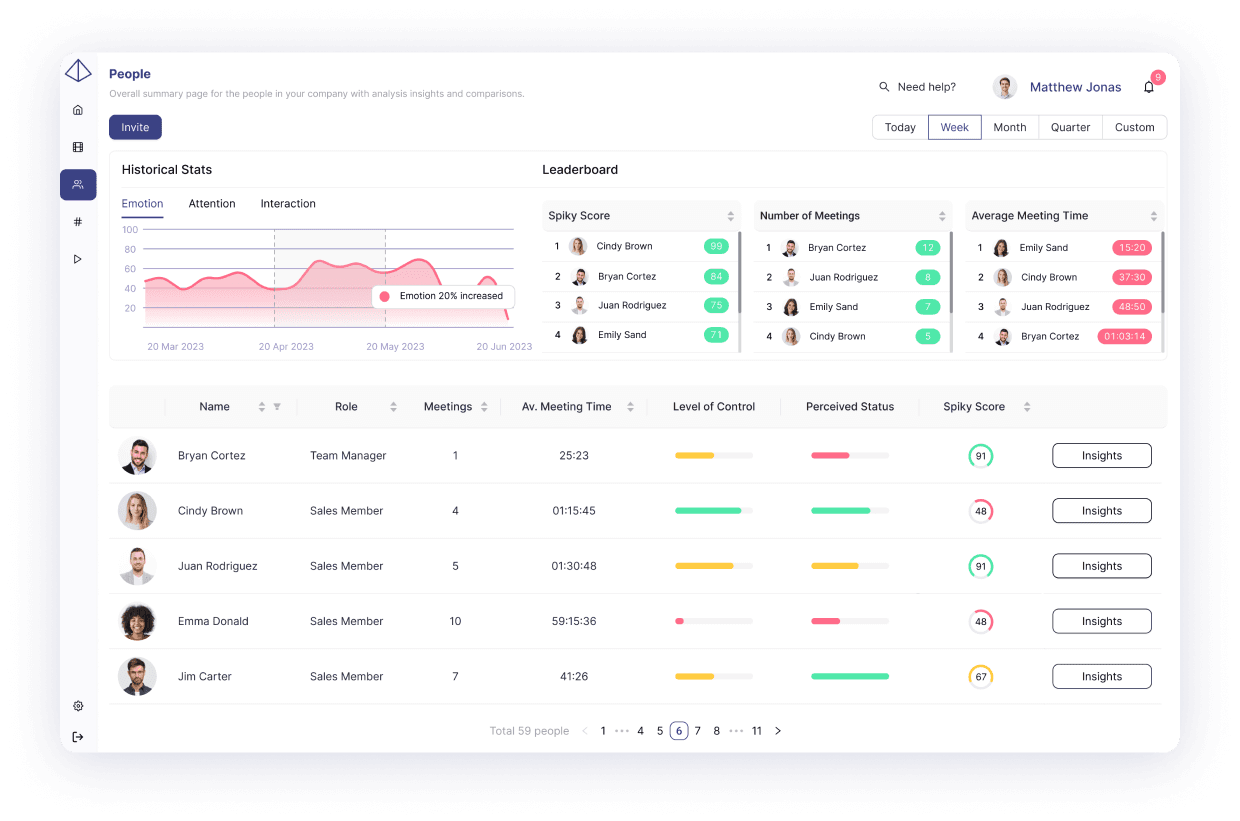 Drive productivity and growth
Invite your team members to gain valuable insights into their progress and development, fostering a more productive and supportive workflow by identifying people's emotions, attention, and communication over time during meetings.
Master the art of meetings
Elevate your sales game and optimize your deal outcomes with customized feedback based on deal's stage. Tap into the potential to excel at every stage, exceed customer expectations, and achieve remarkable sales results.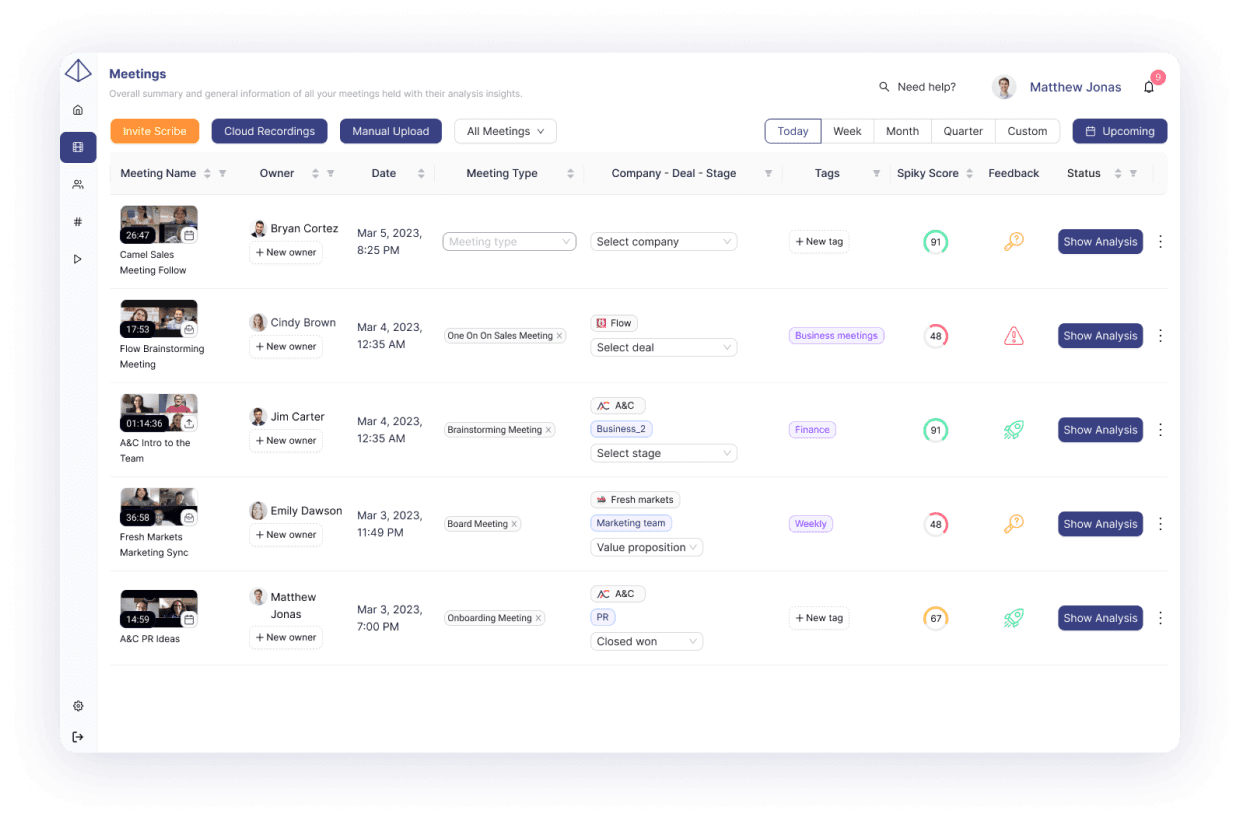 My favorite feature of the Spiky platform is the detailed transcription it provides. The ability to capture all communication during an online meeting allows me to focus on the interaction rather than taking notes. The sentiment analysis is constructive in determining critical moments in meetings.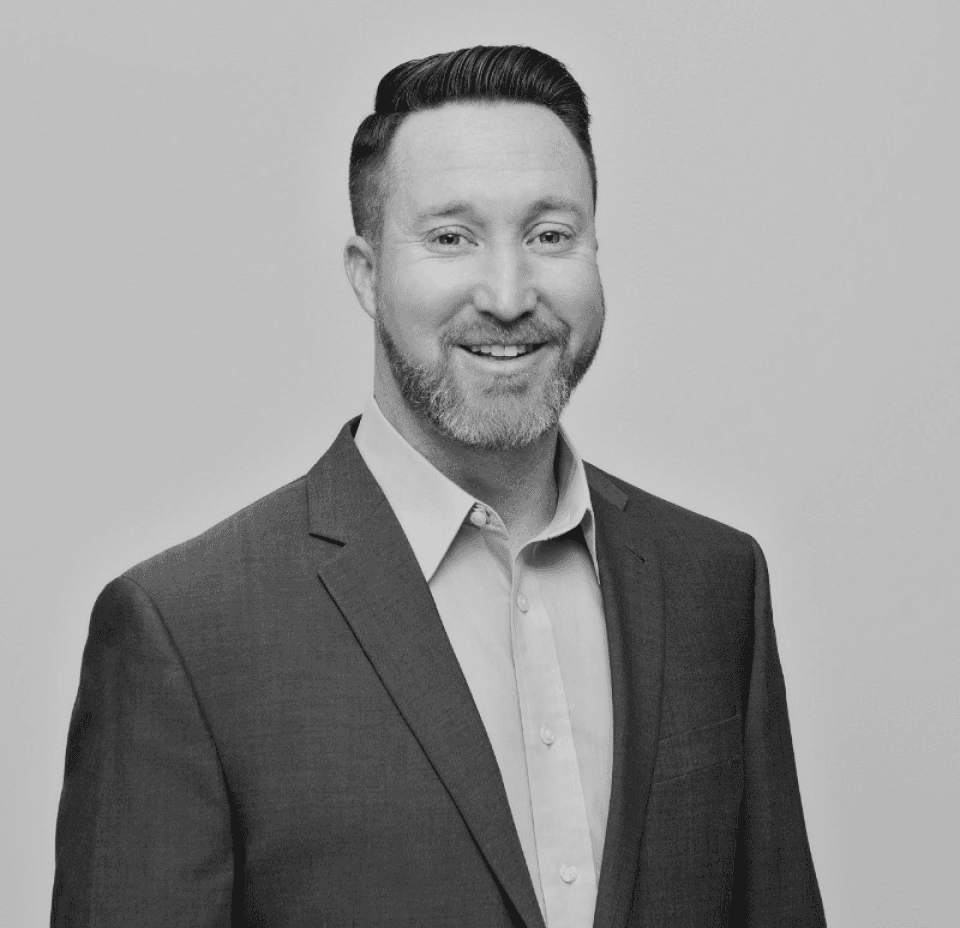 Jacob Cheatham
Chief Strategy Officer - Venom Strategies
Spiky makes it easy to coach the reps and ensure they correctly pitch our products. It is a valuable tool for improving our conversion rates throughout the funnel by more quickly qualifying leads. It has several handy features like a summary of the following steps and easy-to-understand analytics on performance.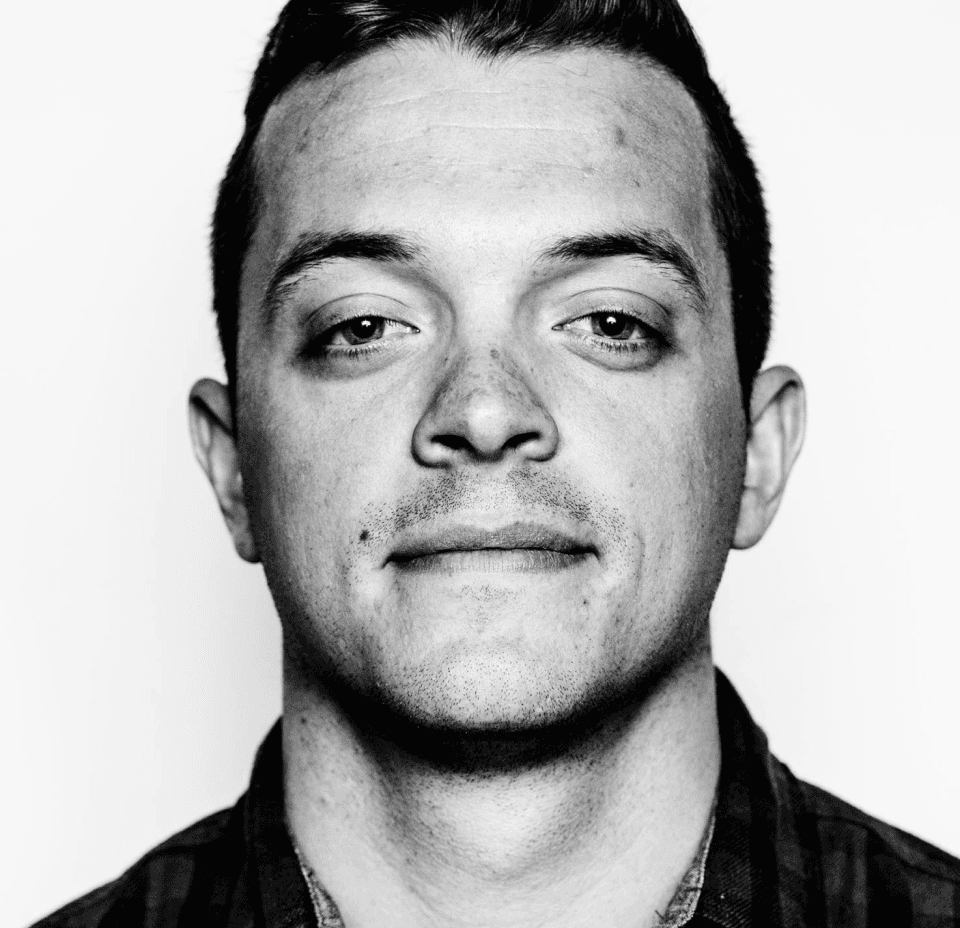 Drew Olsen
Head of GTM - Gynger.io
The insights provided by Spiky are game-changing for Salesforce. The insights delivered hold power to enable and empower sales executives to empathize more with their customers, thereby understanding their value proposition and needs more deeply. This will ultimately lead to more sales conversions if used correctly.

Teijas Ky
Head of Business Development and Strategic Partnership - Wakelet
Ready to get elevated?
Embark on your meeting optimization journey with Spiky today. Sign-up to empower your connections.
Try it for free