Sales on Fire: Introducing Spiky's AppSumo Launch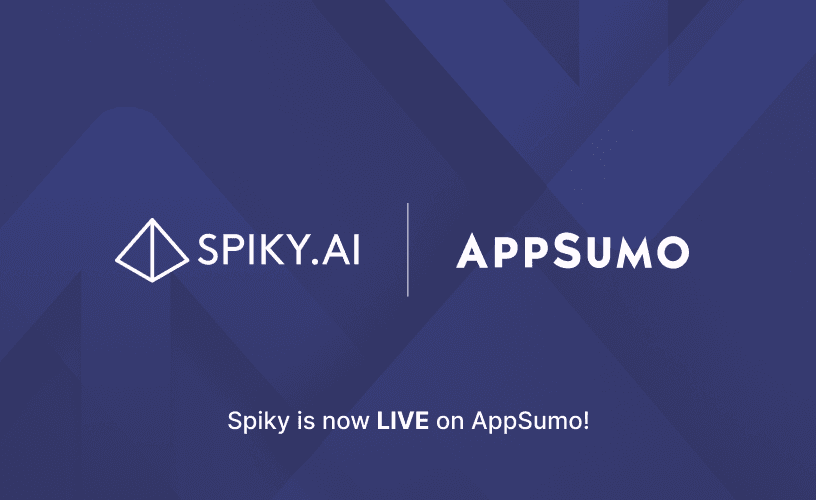 Hello, savvy entrepreneurs and business enthusiasts! We have some electrifying news that will set your entrepreneurial spirit on fire. The wait is over, and we're thrilled to announce the day of the highly anticipated Spiky's AppSumo launch! Today, the digital world is about to witness an absolute game-changer.
Picture this: You're sipping your morning coffee, scrolling through your emails, and stumble across an announcement that makes your heart skip a beat. That's right - Spiky takes the stage with its innovation, excitement, and irresistible offer.
What exactly is AppSumo?
Well, if you're not already familiar with the magic of AppSumo, allow me to enlighten you. AppSumo is like the trusty sidekick that uncovers the most innovative software and digital tools from all corners of the internet. It's where entrepreneurs and business owners can find exclusive deals on products that can enhance their projects, streamline their workflows and skyrocket their success.
Let's talk about why you should be so excited about the Spiky launch.
Imagine having access to a one and only innovative platform that provides advanced meeting intelligence solutions. It leverages AI models to analyze sales and customer calls, onboarding sessions, and coaching sessions to enhance sales performance and fuel revenue growth. Yes, I am talking about Spiky!
And let's not forget the incredible deals. We're talking about up to 60% discount (lifetime) that will make your wallet do a happy dance. AppSumo is known for partnering with developers to offer deals that are, quite frankly, too good to pass up. So, Spiky will have a deal for you - and for a lifetime!
So, clear your calendar, set your alarms, and grab your comfiest chair because today will be a day to remember. It's not just about a launch; it's about embracing new possibilities and adding excitement to your sales process. Let's make this launch celebration as friendly and vibrant as possible – because, at the end of the day, it's all about making progress while having a blast!
Keep an eye out for more updates, sneak peeks, and maybe even a surprise or two as we approach the big day. We can't wait to see your smiling face in the Spiky community as we embark on this wonderful adventure together. Prepare for Spiky, and let the good times roll!
Join 2,000+ subscribers
Stay in the loop with everything you need to know.